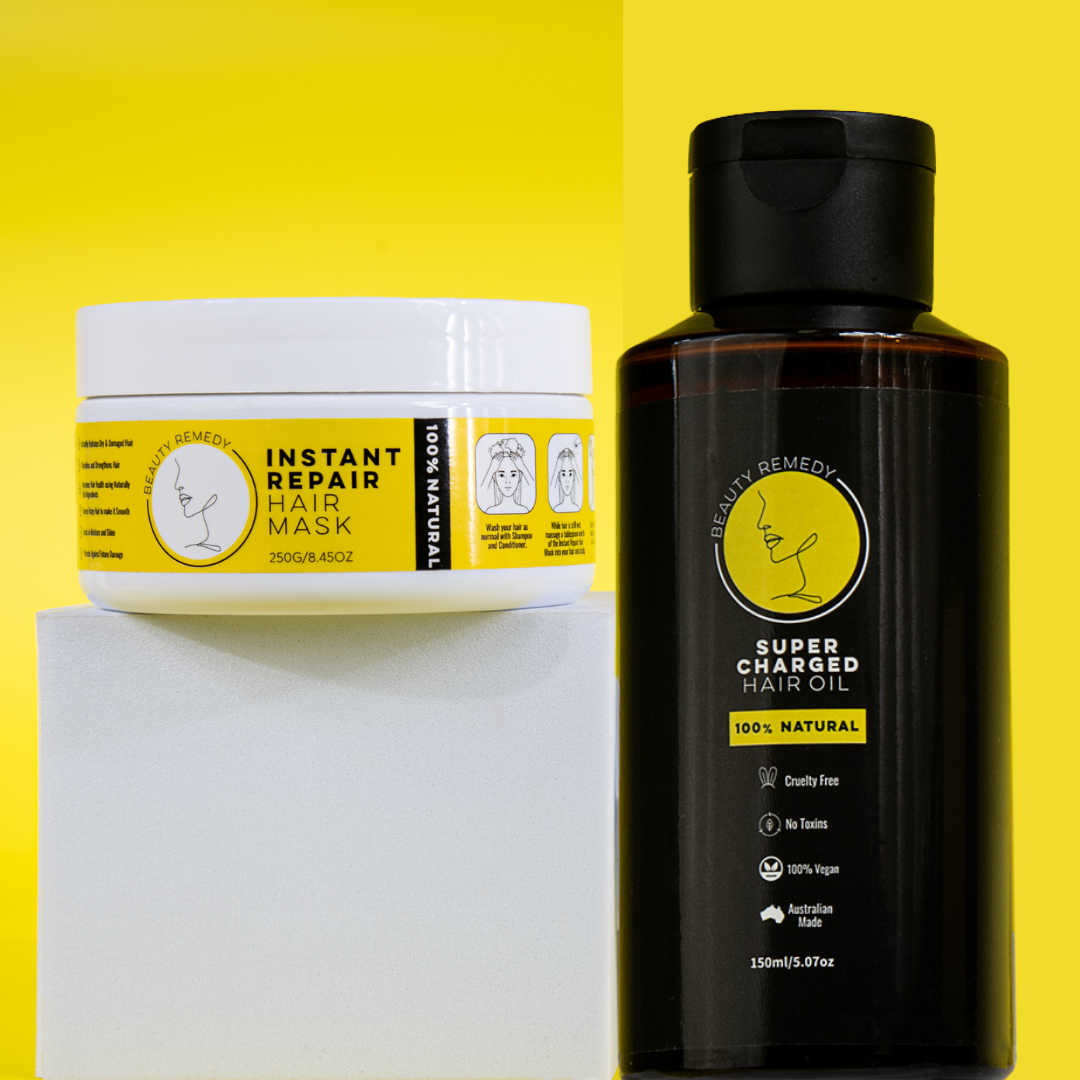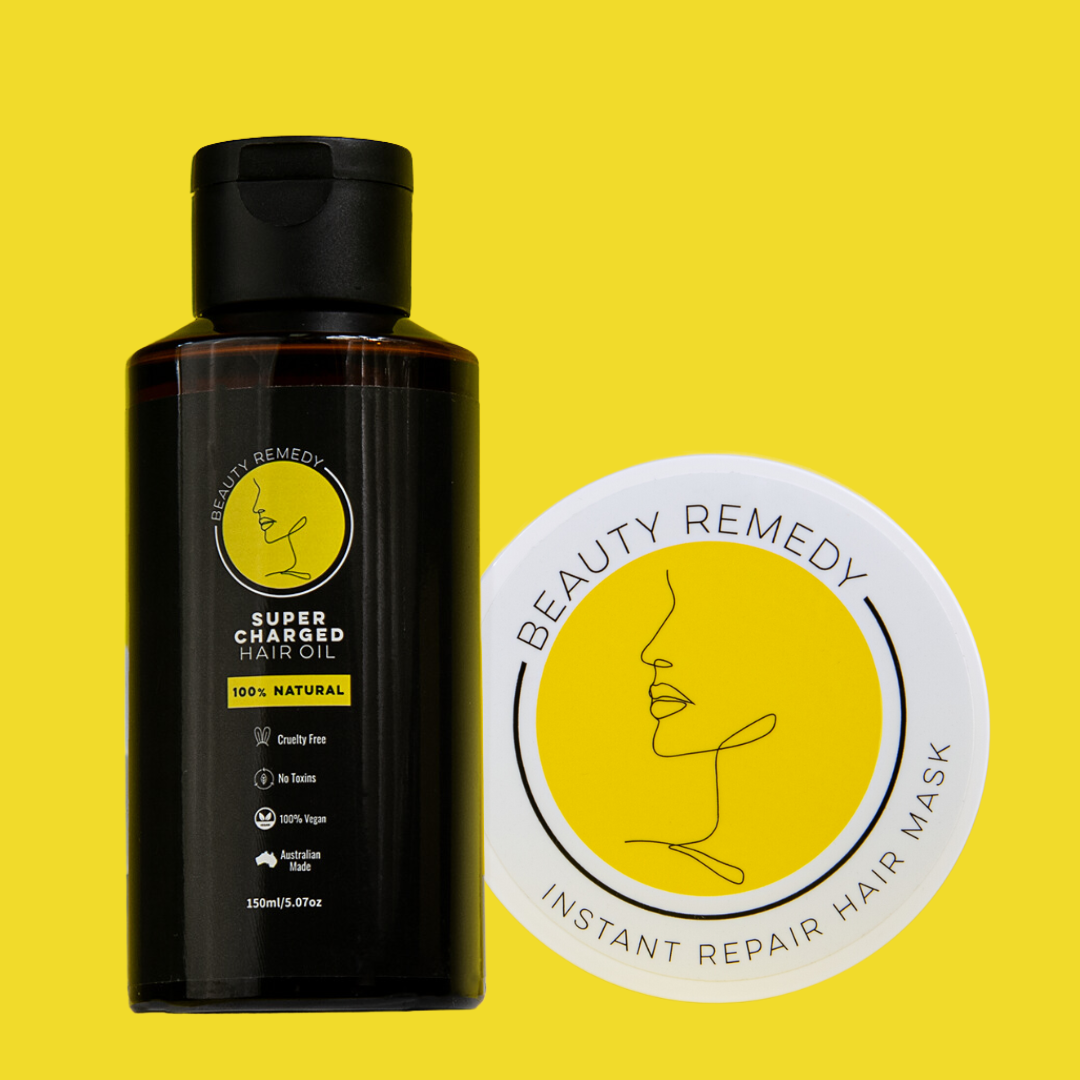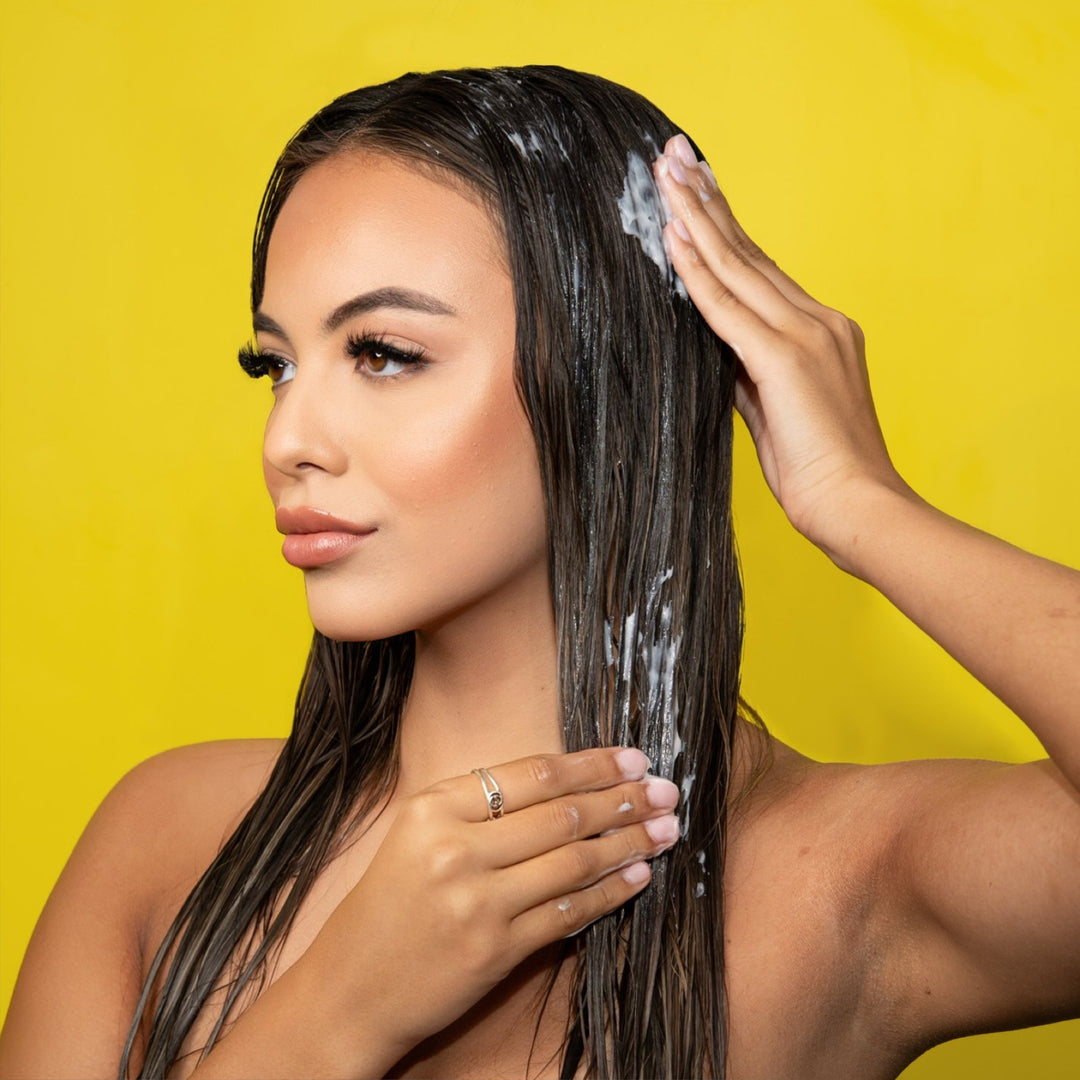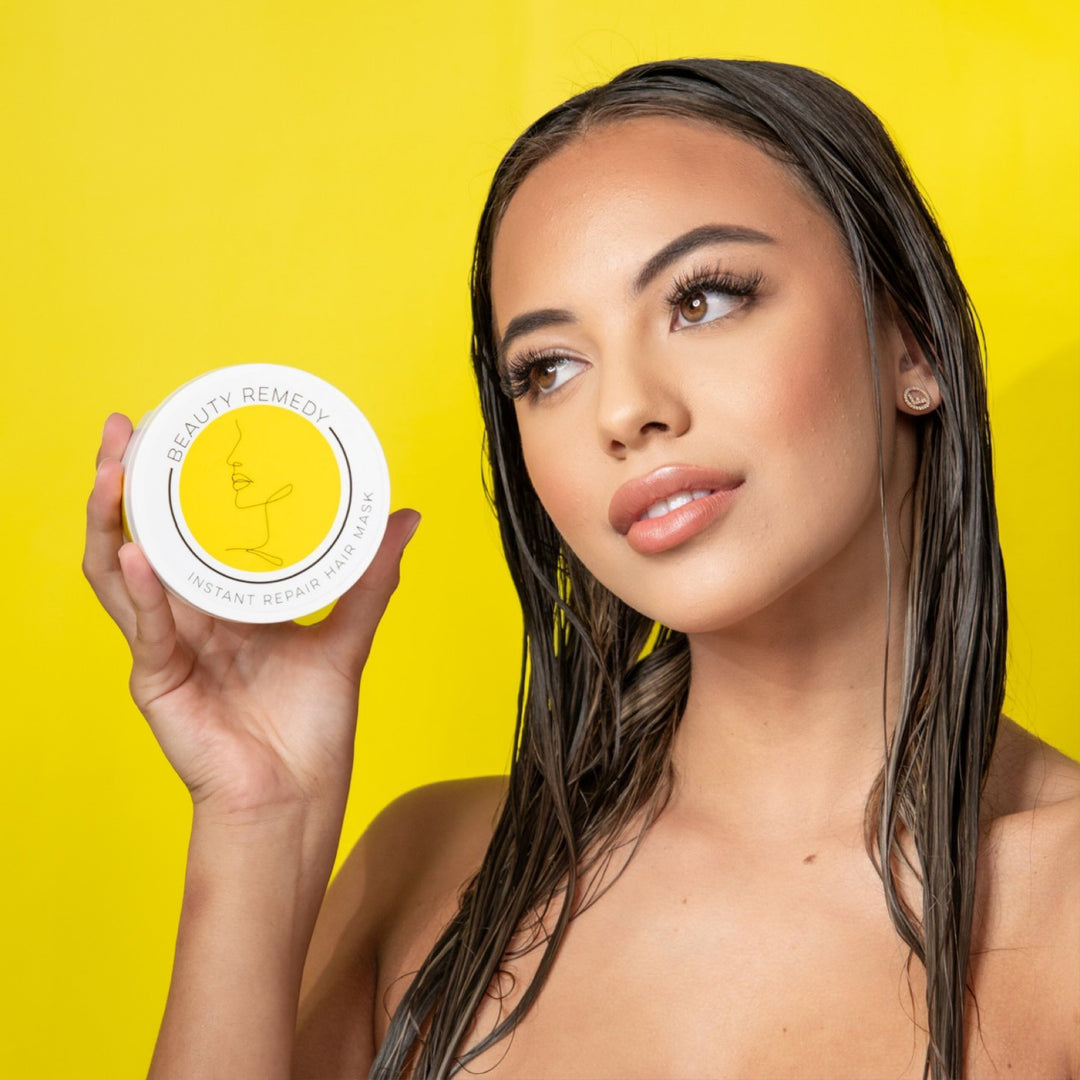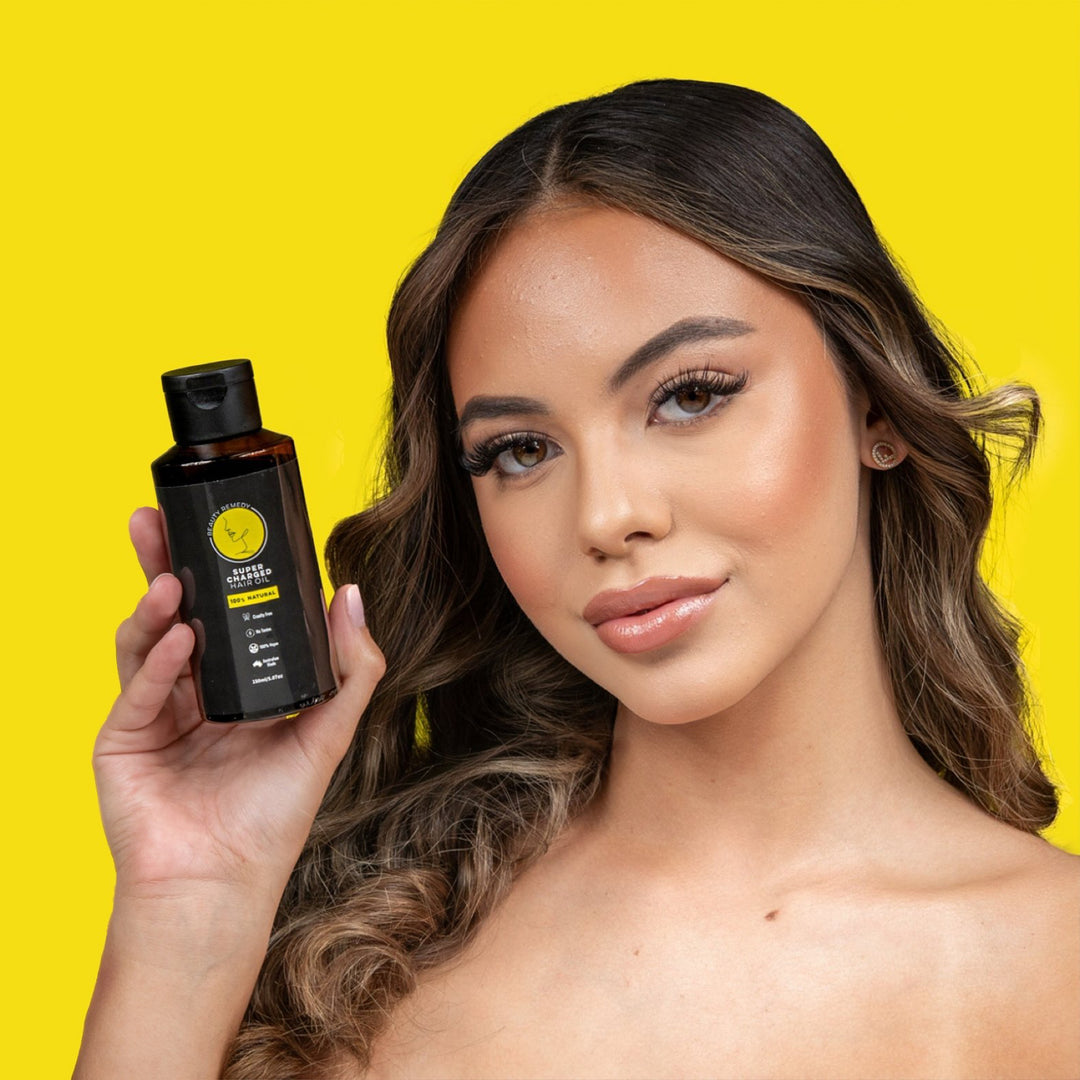 Hair Care Bundle
Regular price
$88.00
Sale price
$79.00
/
This Power-packed Hair Bundle comes with our 100ml Supercharged Hair Oil and 250ml Instant Repair Hair Mask. Both products are made with 100% Natural Ingredients that deliver results! 
Supercharged Hair Oil Ingredients:
• Batana Oil: Renowned for its restorative properties, it deeply conditions and repairs damaged hair, promoting smoothness and shine.
• Pumpkin Seed Oil: Rich in nutrients and antioxidants, it strengthens hair follicles and encourages healthy hair growth.
• Rosemary Oil: Stimulates circulation in the scalp, promoting hair thickness and preventing premature hair loss and hair fall.
• Babchi Oil: Helps reduce scalp inflammation and nourishes hair follicles, leading to improved hair growth.
• Jojoba Oil: Mimics the scalp's natural oils, providing deep hydration and promoting balanced, healthy hair.
• Coconut Oil: Penetrates the hair shaft, reducing protein loss and strengthening each strand from within.
• Castor Oil: Known for its potent hair growth properties, it nourishes hair follicles and helps prevent breakage.
• Calendula Oil: Soothes and calms the scalp, promoting a healthy environment for hair growth and reducing scalp irritation and dandruff. 
• Kakadu Plum Oil: Packed with Vitamin C and antioxidants, it nourishes and revitalizes hair, leaving it vibrant and lustrous.
• Onion Oil: Rich in sulfur, it helps improve circulation to the hair follicles, promoting healthy hair growth and reducing hair fall.
• Sweet Almond Oil: Nourishes and strengthens hair, leaving it soft, smooth, and manageable.
• Saw Palmetto: Known for its potential to inhibit the hormone responsible for hair loss, it helps maintain fuller, thicker hair and reduce hair fall.
• Argan Oil: A true haircare gem, it deeply moisturizes, repairs damage, and adds a brilliant shine to your locks.
• Black Seed Oil: used for centuries to help treat a number of sicknesses and disease, this powerful oil helps to repair damaged hair, strengthen hair strands, promotes a healthy scalp and adds natural luster to your hair.
Supercharged Hair Oil - How to Use:
Apply several drops of the Hair Oil to your scalp and hair, focusing on problem areas. Massage the oil into your scalp thoroughly and gently wipe down through to the ends of your hair strands. Leave the Oil on for at least 2 hours before washing it off in the shower with Shampoo and Conditioner in the shower. For best results follow with the Beauty Remedy Instant Repair Hair Mask. 
Instant Repair Hair Mask - Ingredients:
Aloe Barbadensis (Aloe Vera) Leaf Juice, Glycerin (from Soybean & Rapseed), Behentrimonium Chloride (from Canola Oil) , Cetearyl Alcohol (from EcoCert Palm), Caprylic/Capric Triglyceride (from Coconut Oil), Butyrospermum Parkii (Shea) Butter, Calendula Officinalis Flower Extract (Calendula), Crambe Abyssinica Seed Oil (Crambe Abyssincia Flower), Cucurbita Pepo (Pumpkin) Seed Oil, Argania Spinosa (Argan) Kernel Oil,  Persea Gratissima (Avocado) Oil, Hydrolyzed Jojoba Esters (Jojoba), Jojoba Esters, Aqua (Jojoba),  Hydrolyzed Rice Protein (from Rice), Hylocereus Undatus (Dragon) Fruit Extract, Guar Hydroxypropyltrimonium Chloride (from Guar Gum), Citrus Limon Peel Oil (Lemon), Citrus Reticulata Peel Oil (Tangerine), Jasminum Sambac Flower Extract (Jasmine Flower), Sodium Phytate (from Sugarcane), Tocopherol (Vitamin E), Benzyl Alcohol (from Fruits and Tea) Salicylic Acid (from Willow Trees), Sorbic Acid (from Woman Tree Berries), Citric Acid (from Citrus Fruits). 
Instant Repair Hair Masl - How to Use:
Apply a tablespoon-worth of the product to freshly shampooed and conditioned hair while it is still wet. Focus on the ends of hair and hair strands. Leave it on for at least 10 minutes to work its magic, then simply rinse out thoroughly with water in the shower. Style as normal watch your hair shine!