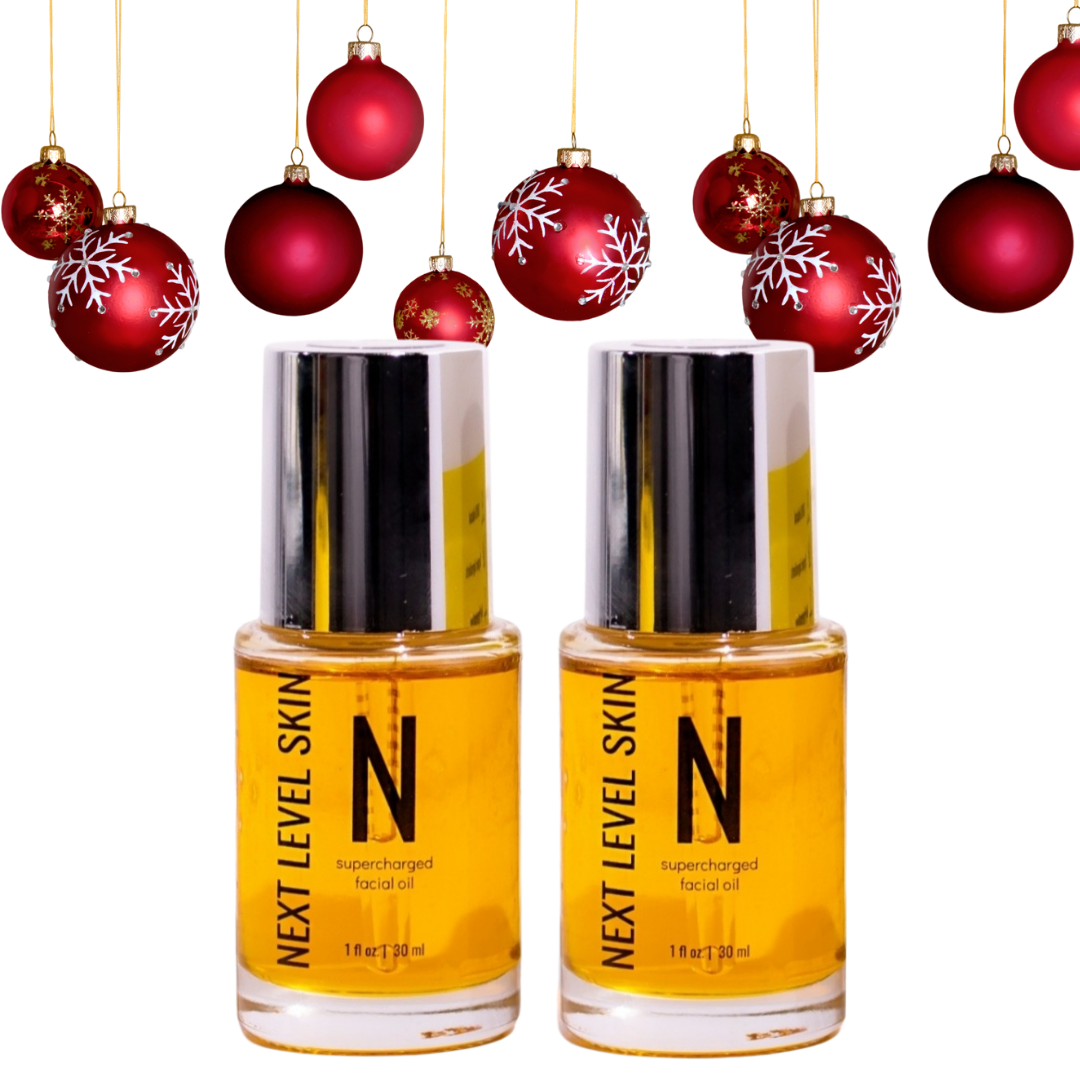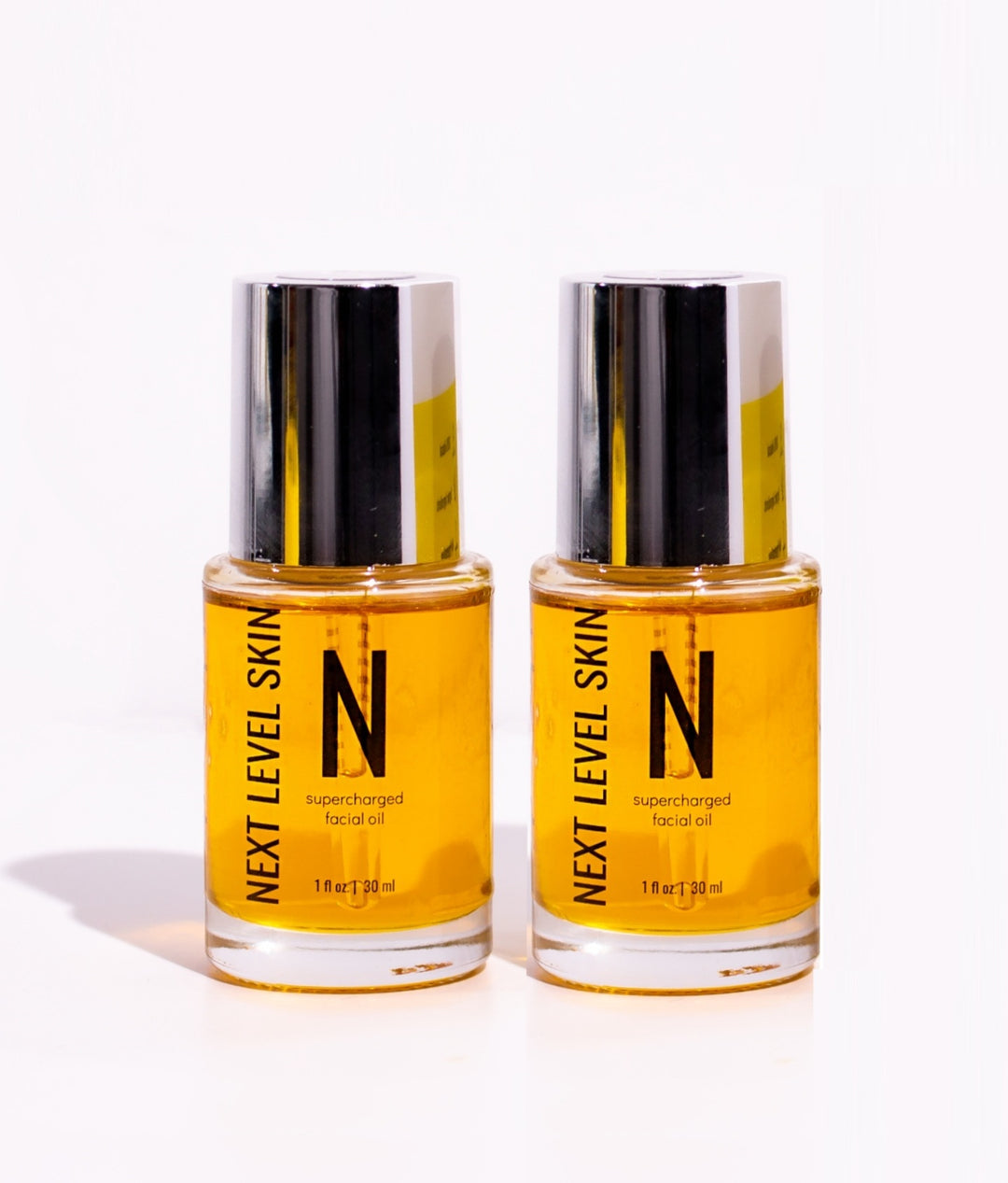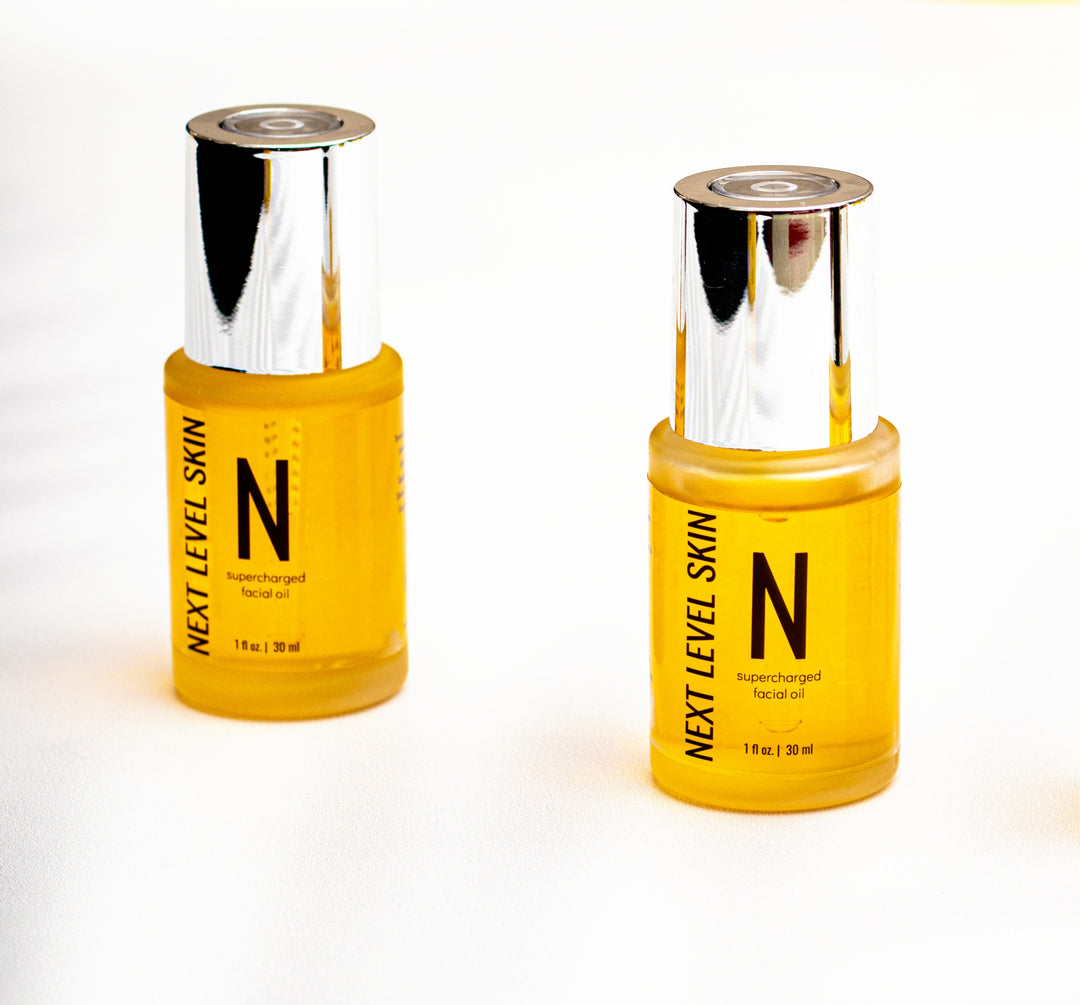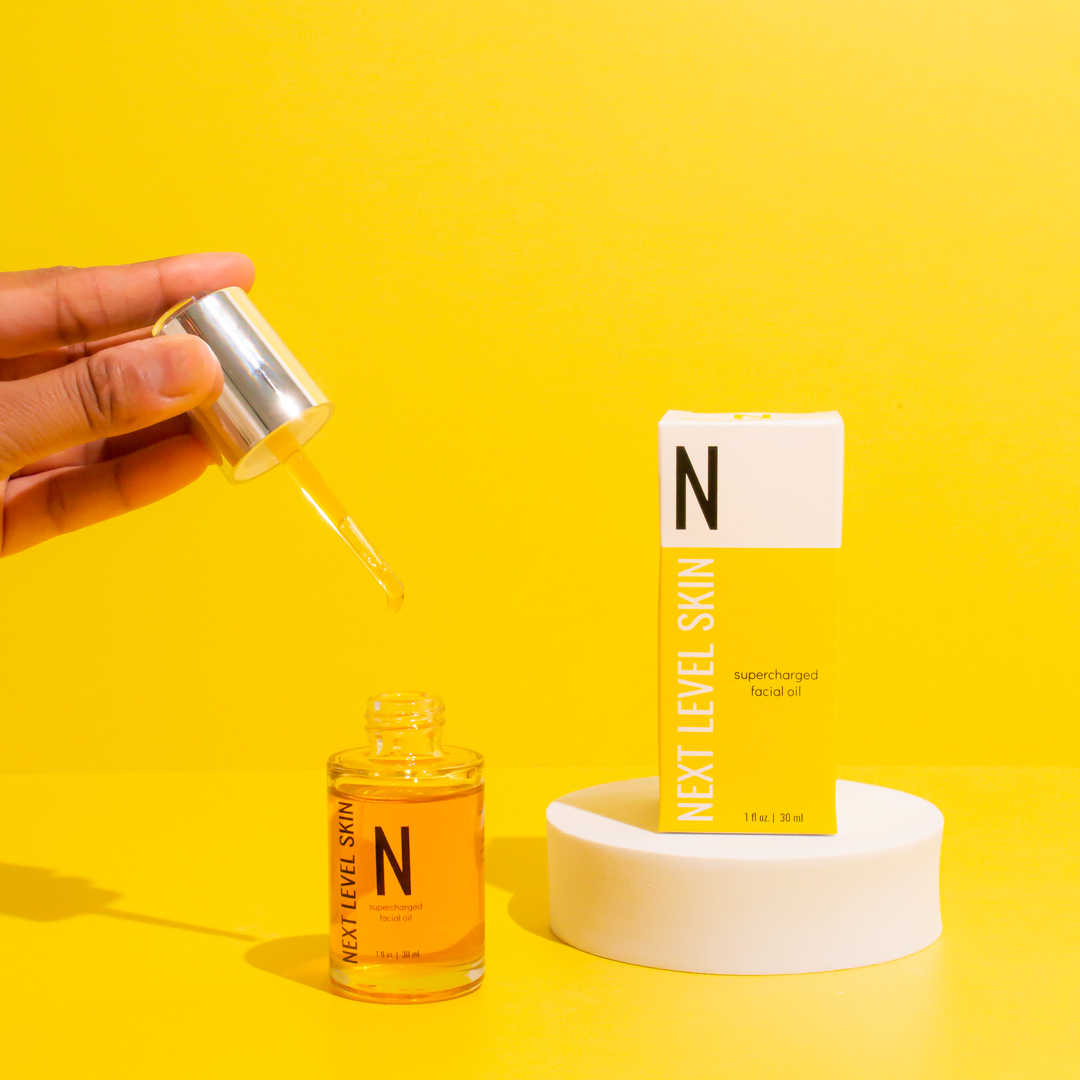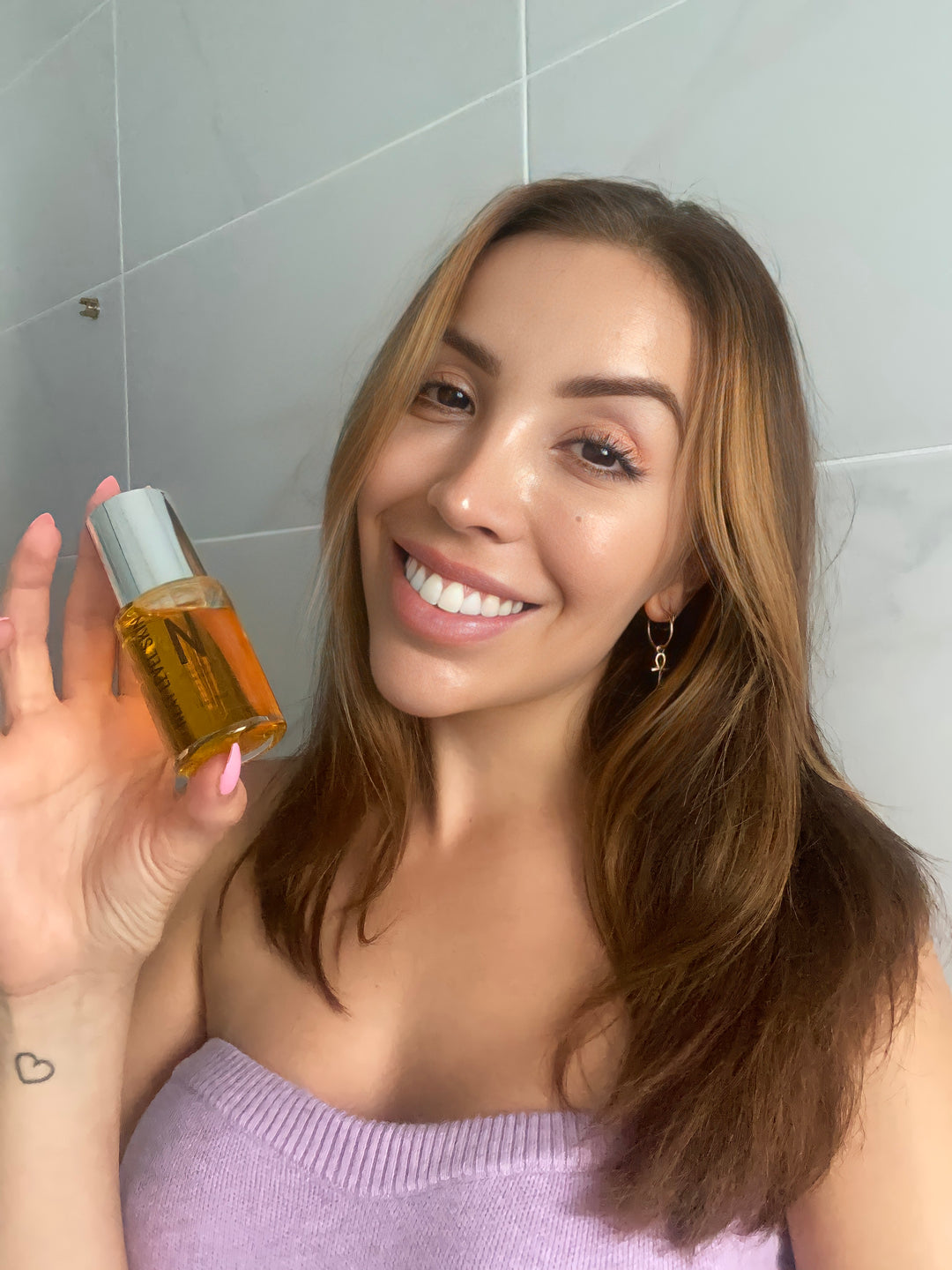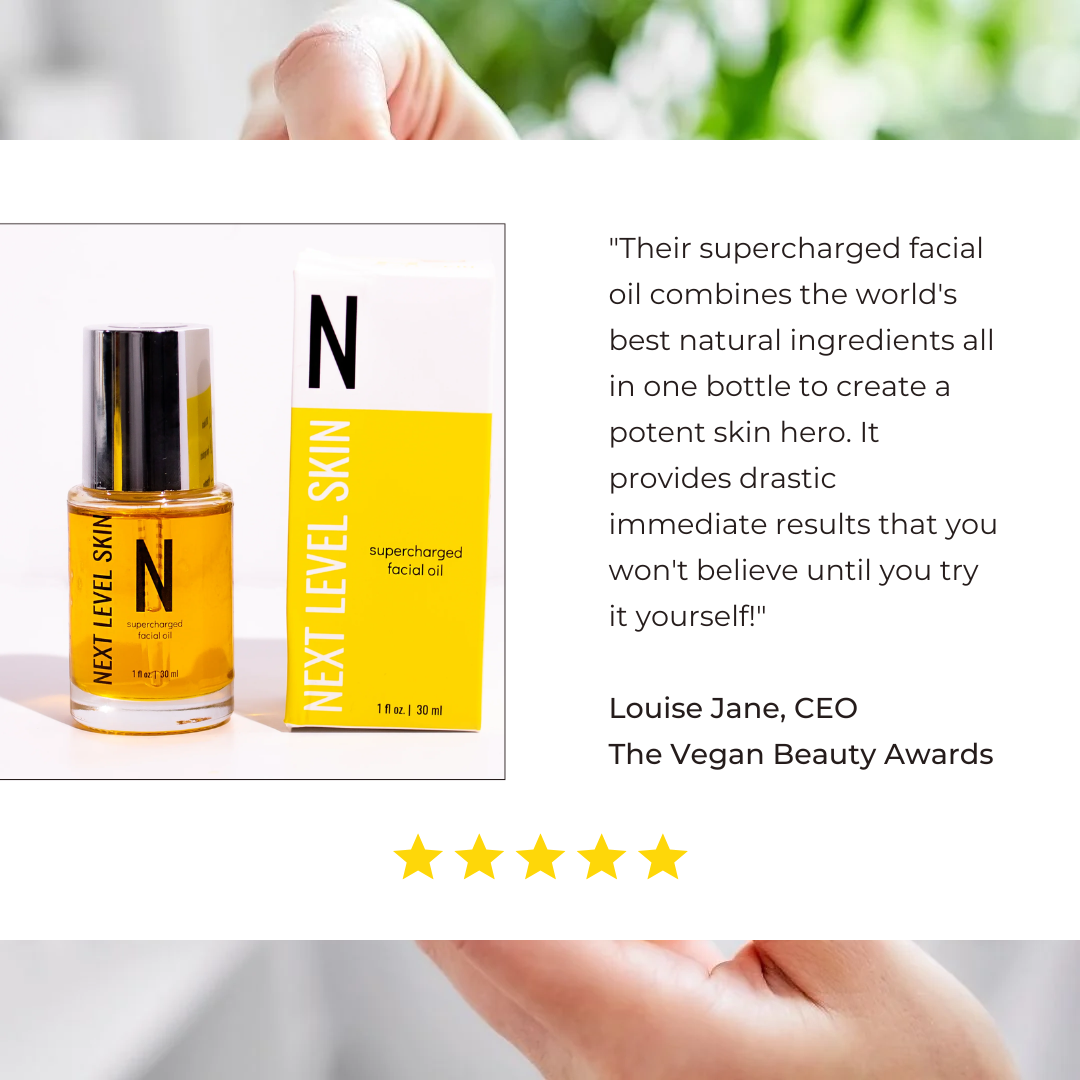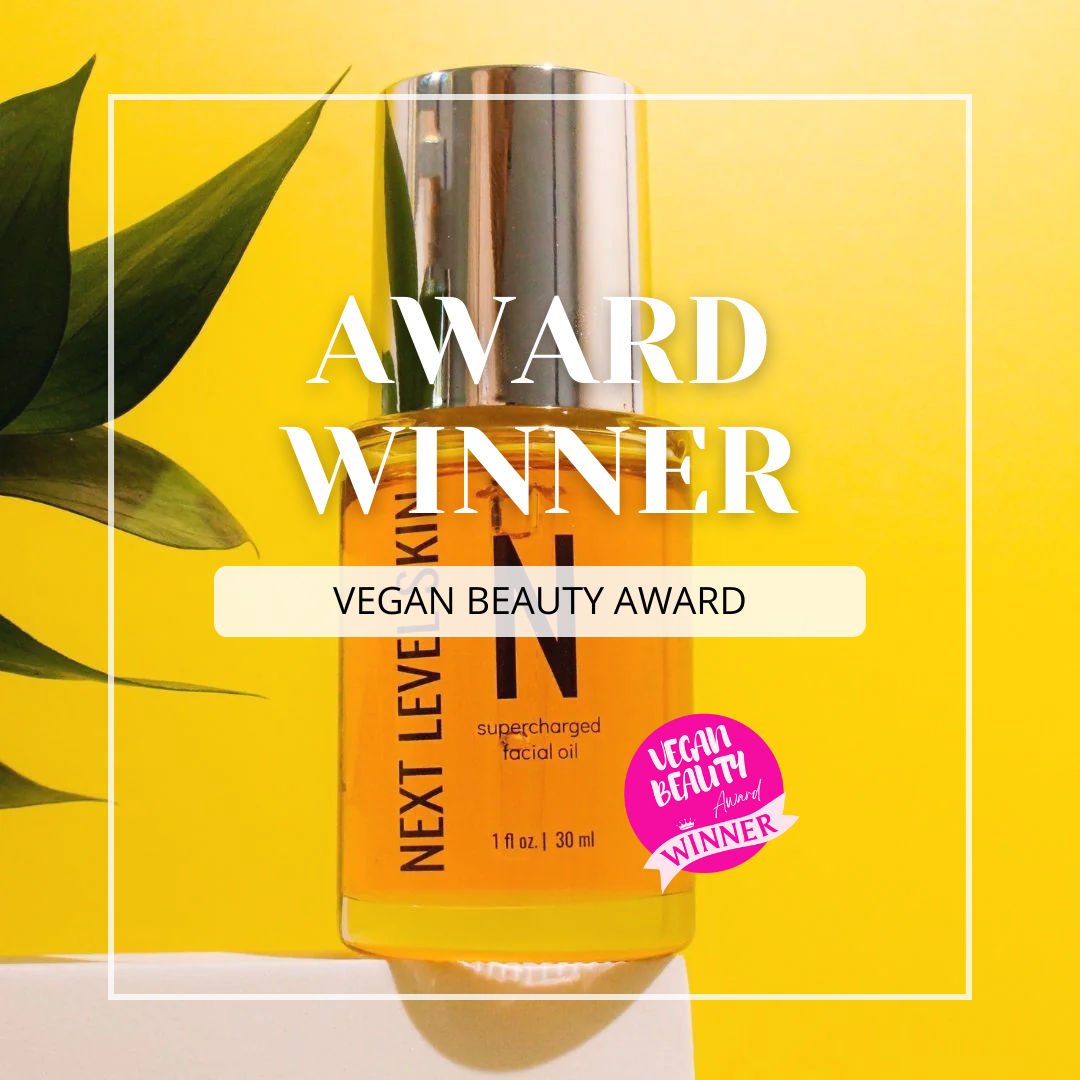 Double Bundle
This package comes with 2 of our BEST-SELLING Supercharged Facial Oils!
That's one for YOU and one for your BEST FRIEND, SISTER, MUM, HUSBAND, or ANYONE you love! 
On average, women apply 168 chemicals to their faces before it's even lunch time! We're determined to turn that around and give women a natural alternative to skin care that is 100% toxin free, 100% chemical free, 100% fragrance free (except for the beautiful fresh aroma that comes naturally from each ingredient) and 100% preservative free!
Made with 9 of the most powerful oils on Earth (ingredients below). 
Every single one of the 9 natural and organic oils used in our Supercharged Facial Oil is packed with exponential powers that are backed by science! Together, they create a powerhouse of goodness for your skin by working to repair, detox, purify, tone and hydrate from deep within. Can also be applied to your hair and scalp for stronger, healthier, and shinier hair.
Your skin will feel and look healthier, smoother, clearer, and fresher within 30 days GUARANTEED or your money back! Buy now 100% risk free, delivered straight to your door. Don't forget to tag us in your posts so we can feature you and tag you back on our Instagram! We can't wait to see your results! 
INGREDIENTS:
Kakadu Plum Oil, Black Raspberry Seed Oil, Rosehip Oil, Calendula Oil, Jojoba Oil, Cucumber Seed Oil, Prickly Pear Seed Oil, Vitamin E, Lavender Oil.
Kakadu Plum Oil: the highest natural source of Vitamin C on the planet! Packed with skin-brightening nutrients that detoxify the skin while reducing the look of dark spots, fine lines and wrinkles. It also helps with healing, diminishes scars, boosts your own collagen production, brightens skin and gives you a natural summer glow. 
Prickly Pear Seed Oil: 150 times more powerful than Argan Oil and contains more Betalains than any other plant on Earth. It also takes 8 TONNES of prickly pears to make just 1L of oil, making it one of the most expensive oils in the world! It also speeds up your skin's cell turnover rate, allowing new collagen to come through, giving you a fresher, brighter, and smoother complexion.
Black Raspberry Seed Oil: has one of the highest concentrations of antioxidants and essential fatty acids. These fatty acids help maintain a good balance of sebum which helps reduce acne and blemishes. It's also rich in Vitamin E, naturally boosts collagen, fights free radicals, improves skin's elasticity, keeps moisture in the skin, and it even offers some natural protection from the sun.
Cucumber Seed Oil: an excellent anti-ager, keeping the skin's protective barrier strong and improving firmness and elasticity. Both antibacterial and anti-inflammatory, this versatile oil diminishes signs of aging while promoting cell regeneration. It has an abundance of oleic acid, which make it a powerful antioxidant. It also helps to heal eczema, psoriasis, rosacea, and acne.
Calendula Oil: often referred to as 'nature's first aid', Calendula Oil has a huge range of benefits for your skin. It is anti-inflammatory, anti-bacterial, antiseptic, anti-fungal, stimulates skin tissue, aids collagen production, is super hydrating, and fights against visible signs of ageing and skin damage.
Rosehip Oil: the natural healing effects of rosehip seed oil are due to its fatty acid content, vitamin E, and vitamin A. It also helps correct UV damage from the sun, reduces the appearance of scars, treats fine lines and wrinkles, hydrates the skin, evens skin tone, and increases skin elasticity.
Jojoba Oil: contains anti-inflammatory and anti-bacterial properties that treat acne, balance oil production, cleanses excess sebum, hydrates skin, prevents irritation and scaly red patches, minimises fine lines and wrinkles, helps to keep skin plum and hydrated. 
Lavender Oil: one of the most famous and popular oils of all time. Lavender Oil calms the skin, soothes irritations and breakouts, fastens the regeneration of skin tissues, cleanses and removes toxins, and aids in the treatment of eczema, dermatitis, psoriasis, sunburn and other minor skin irritations. 
Organic Vitamin E: helps treat hyperpigmentation, high in antioxidants, treats acne scaring, promotes blood circulations, fights free-radicals, improves dry skin, helps reduce and prevents fine lines and wrinkles, great for minor skin irritations. Adds a boost to our Supercharged Facial Oil making it that much more powerful and effective at taking your skin to the Next Level! 


HOW TO USE:
To be used every morning and night after washing your face and making sure it is clean before applying
Twist open the lid and press the button on the top to drop some Oil onto your face

Using clean hands, gently massage the Oil into your skin, including your eye area 

The oil will absorb quickly into your skin without leaving any greasy or oily residue.