Unlock Your Glow: Renew Your Confidence with Natural Charcoal Clay Masks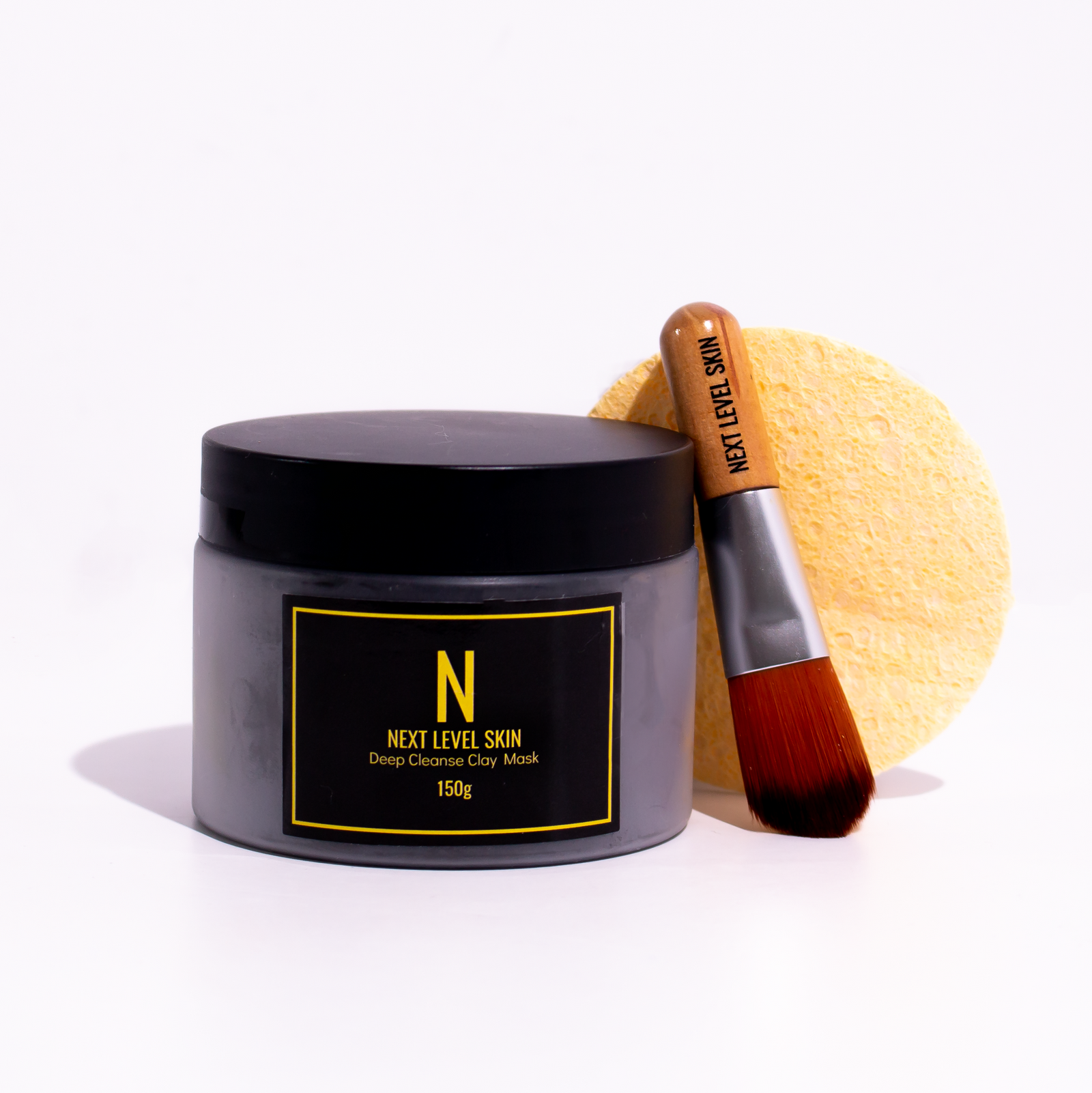 You deserve to feel beautiful and confident in your own skin—no matter your age, or the blemishes standing in the way. With life getting busier and our responsibilities piling up, it seems like there's never enough time for proper skincare routines. But what if we told you natural charcoal clay masks could help you regain confidence in a small amount of time?
Facial masks are an easy way to deeply cleanse and nourish your complexion while providing an opportunity to indulge with self-care rituals that renew and invigorate both skin and spirit. No more punishing yourself with harsh chemicals—it's time to let go of expectations created by unrealistic beauty ideals and start loving yourselves on your terms.
In this article, we'll discuss how natural charcoal clay masks can help you reset your skin and bring out the confident, beautiful person you are.
Charcoal Clay Masks
A charcoal detoxifying clay mask is a game changer for renewing your skin confidence. Packed with essential ingredients, like Moroccan lava clay and activated charcoal, these masks work wonders on your skin.
For centuries, Moroccan lava clay has been used to cleanse and nourish the skin, leaving it soft and supple. The clay comes from ancient deposits deep within the Atlas Mountains in Morocco and has been a versatile ingredient in traditional Moroccan beauty rituals. It is rich in minerals like silica, magnesium, potassium, and calcium. These unique properties make it an effective cleanser, exfoliator, and natural detoxifier.
Activated charcoal attaches to toxins and lifts them up, leaving your skin radiant and refreshed. Not only does it exfoliate, but it also removes dead skin cells, sebum, excess oil, impurities, and blackheads.
Say goodbye to dull, tired-looking skin and hello to a glowing complexion with charcoal clay masks. Your confidence will skyrocket with each use.
Benefits of Charcoal Clay Masks for All Skin Types
Exciting news for all skin types. Charcoal clay masks are here to revolutionize your skincare routine. We all know the key to healthy, glowing skin is a consistent regimen that addresses your individual needs. Charcoal clay masks are the perfect addition to any skincare routine.
Here are a few ways charcoal clay masks can benefit different skin types:
Oily Skin: A charcoal clay mask for oily skin should have activated charcoal to help absorb excess oil from the face while still maintaining moisture levels to avoid dry skin.
Acne-Prone Skin: Charcoal clay masks help unclog pores, fight bacteria, and calm down inflammation.
Dry Skin: This type of mask helps restore hydration back into dry patches, so it stays moisturized throughout the day without feeling greasy.
So, whether you have oily, dry, or combination skin, treating yourself to a charcoal clay mask will leave your skin looking and feeling its best. Say goodbye to dull skin days and hello to a radiant complexion.
Adding Charcoal Clay Masks Into Your Skincare Routine
Ready to supercharge your skincare routine? Get the deep cleanse and glowing complexion you deserve with this skincare powerhouse. Charcoal clay masks are incredibly simple to use. Just apply the mask to your face and let it sit for 10-15 minutes before washing off with lukewarm water.
Using a charcoal detoxifying clay mask once or twice a week provides your skin with rejuvenating benefits and works wonders for getting rid of impurities, and evening out skin tone. Plus, it's a fun and relaxing way to pamper yourself and practice self-care.
So, treat yourself to a little "me time" with this incredible skincare hack. Your skin will thank you.
Tips for Getting the Most Out of Charcoal Clay Mask Treatments
Charcoal clay masks have become a popular skincare treatment for their amazing benefits. They work to purify and clarify the skin, leaving it smooth, refreshed, and glowing. However, if you're new to using charcoal clay masks, you might wonder how to get the most out of this powerful treatment.
Here are some tips to help you achieve optimal results:
Start with a clean face
Apply the mask evenly
Leave it on for the recommended time
Remove it gently with warm water
By following these tips, you'll be on your way to enjoying the full benefits of charcoal clay masks and giving your skin the love and care it deserves.
Reclaim Your Glow
Show your skin some TLC and reclaim the natural glow of your complexion. Charcoal clay masks are an effective, convenient way to enhance any skincare routine.
Incorporate high-quality charcoal clay face masks into your regimen weekly for a hassle-free pampering session from home that will restore your confidence in your skin. There is also something special about taking the time to nurture yourself by indulging in facial treatment routines that can make you feel like royalty.
By adding a regular facial treatment into your skincare routine, you can maintain the healthy glow of your complexion and look forward to feeling refreshed and beautiful each time you indulge.
Now that you know everything there is to know on charcoal clay face mask treatments, it's time to get out there and try it. With the right product and a few minutes of self-care, you can start seeing the beautiful results that come from taking control of your skin. So what are you waiting for? Give yourself the royal treatment and give charcoal clay face masks a try. You won't regret it.
Want more information on how to unlock your glow? Read our recent blog on facial oils, "Embrace the Glow: The Benefits of Facial Oils in Skincare for Dry Dehydrated Skin," because everyone deserves to feel confident in their own skin.
---